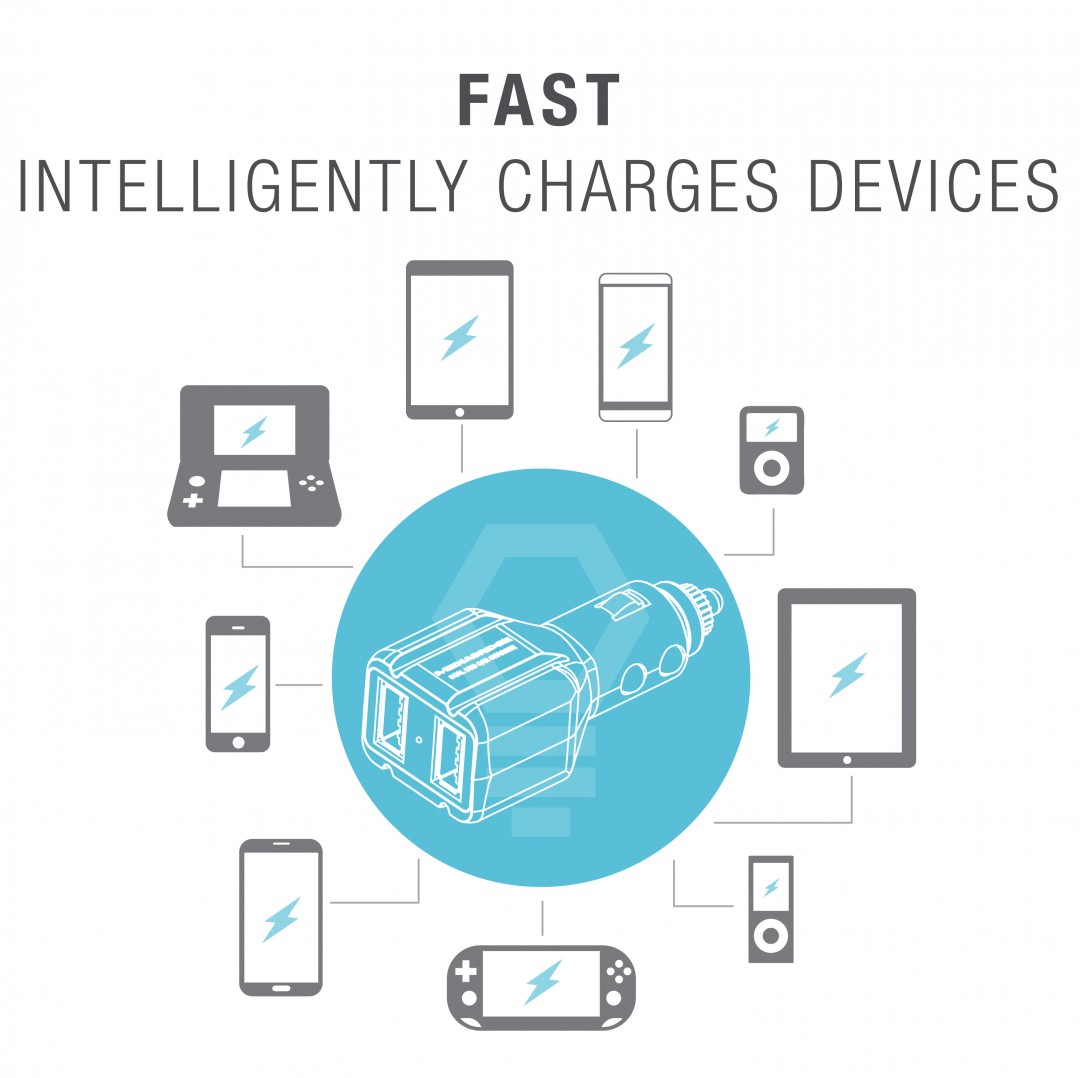 Fast
Smart Charge intelligently identifies your device to deliver its fastest possible charge speed using an available 4.8 Amps.
Powerful
Provides 24 Watts / 4.8 Amps for you to charge up to 2 Smartphones, tablets, phablets, MP3 players & many of today's rechargeable accessories.
Safe
Equipped with overload protection, the charger safely switches off if its output exceeds 5.8A or if it becomes overheated.
Almost Any Vehicle
If your vehicle has a power outlet, chances are this charger will work in it. 12~24V input compatibility means all standard car/truck outlets as well as many boats, planes, helicopters & international vehicles are supported.