Fast
Smart Charge intelligently identifies your device to deliver its fastest possible charge speed using an available 4.8 Amps.
Powerful
Provides 24 Watts / 4.8 Amps for you to charge up to 2 Smartphones, tablets, phablets, MP3 players & many of today's rechargeable accessories.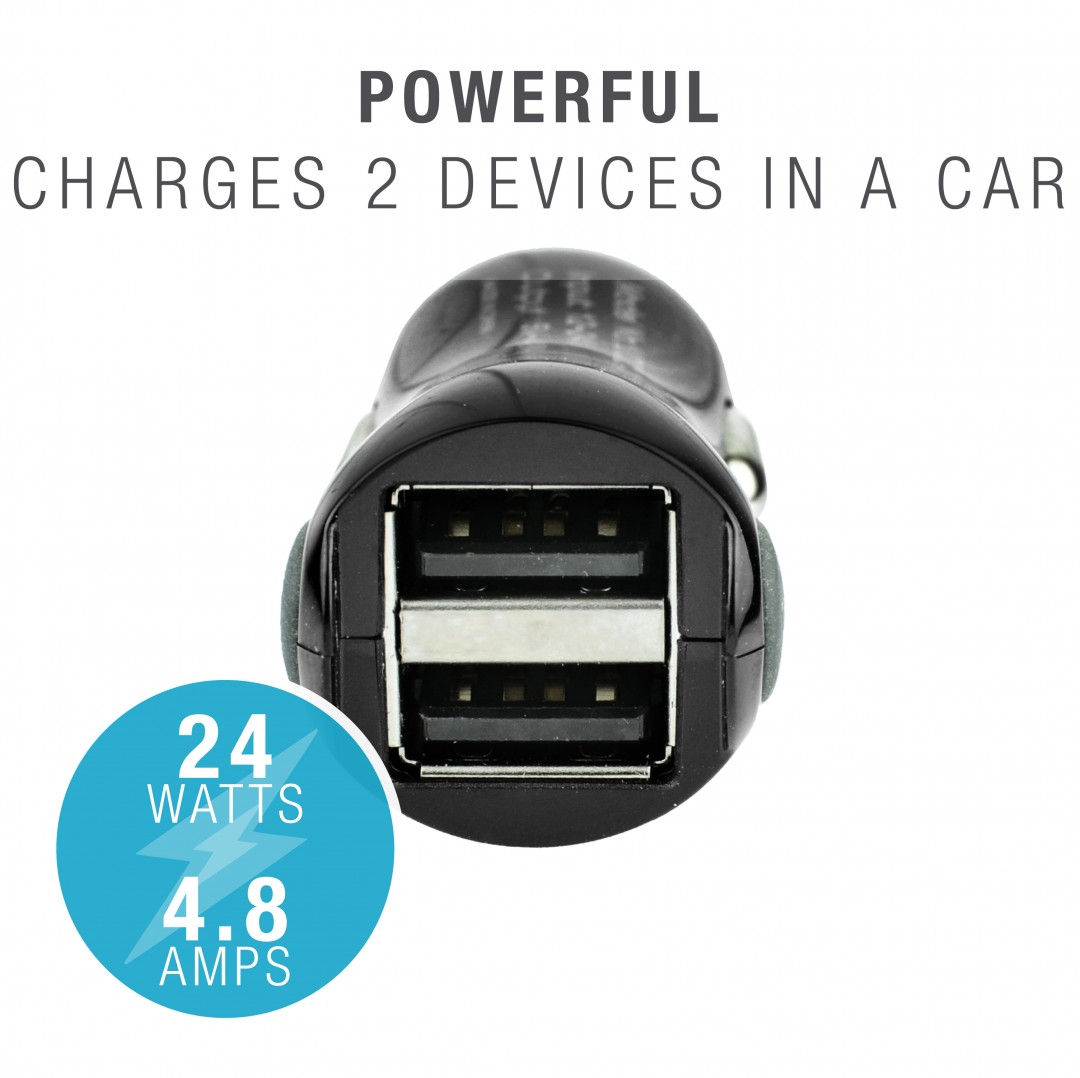 Safe
Equipped with overload protection, the charger safely switches off if its output exceeds 5.8A or if it becomes overheated.
Low Profile
Portable, ultra-compact design barely protrudes from your vehicle's 12V outlet.