Tight Spaces
Right angle adapters are ideal for positioning F-Pin cables flush against a compatible wall port or digital audio/video component.
Quality Construction
Solid metal build ensures secure fits & easy cable handling, while its compact size protrudes a mere 1.5 cm. Blunt corners & edges protect your valuables from potential dents & scratches.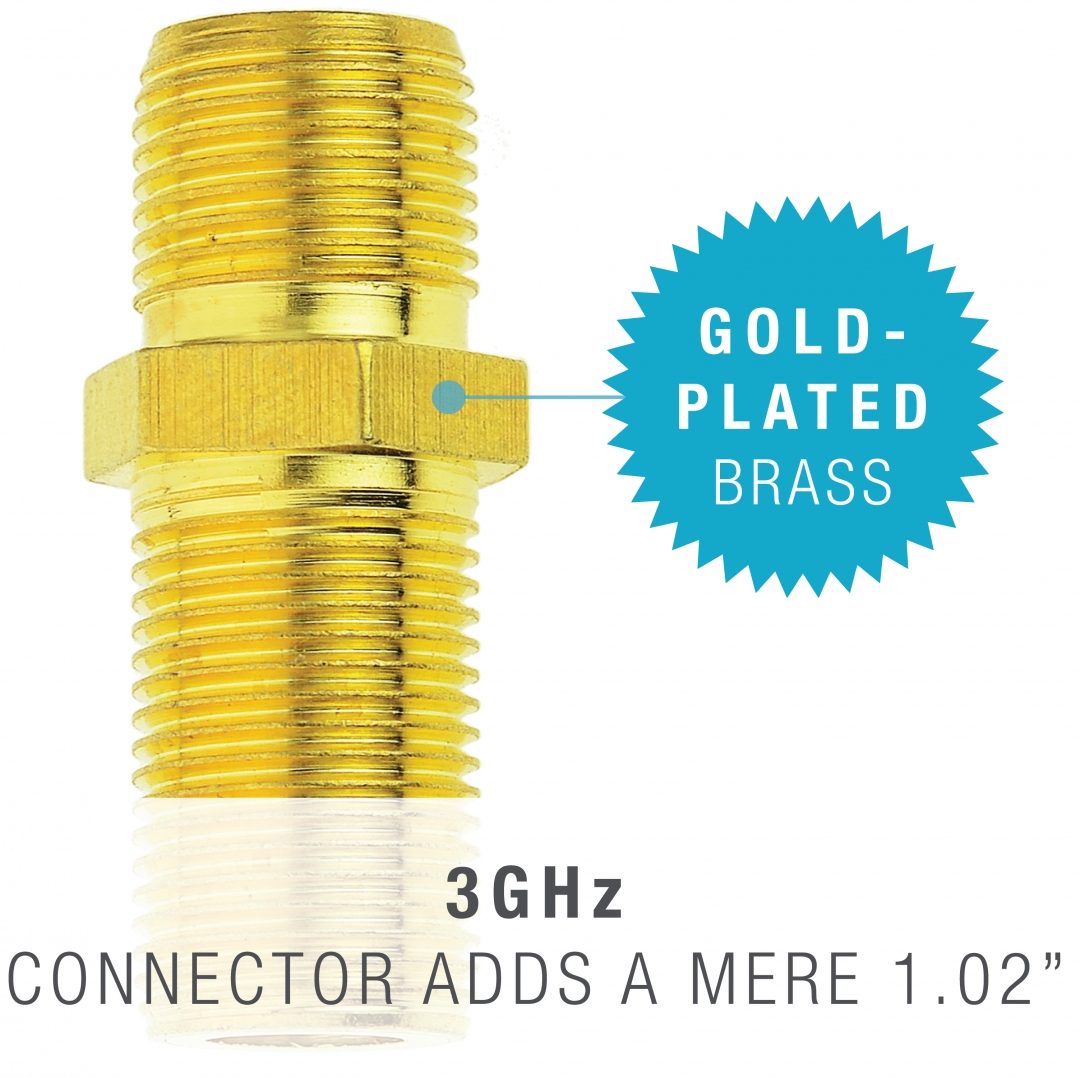 3GHz
3GHz connectors are built with gold-plated brass for lasting performance.
Low Loss
Achieves high-quality return loss & insertion loss specifications, when compared to conventional F-type connectors.