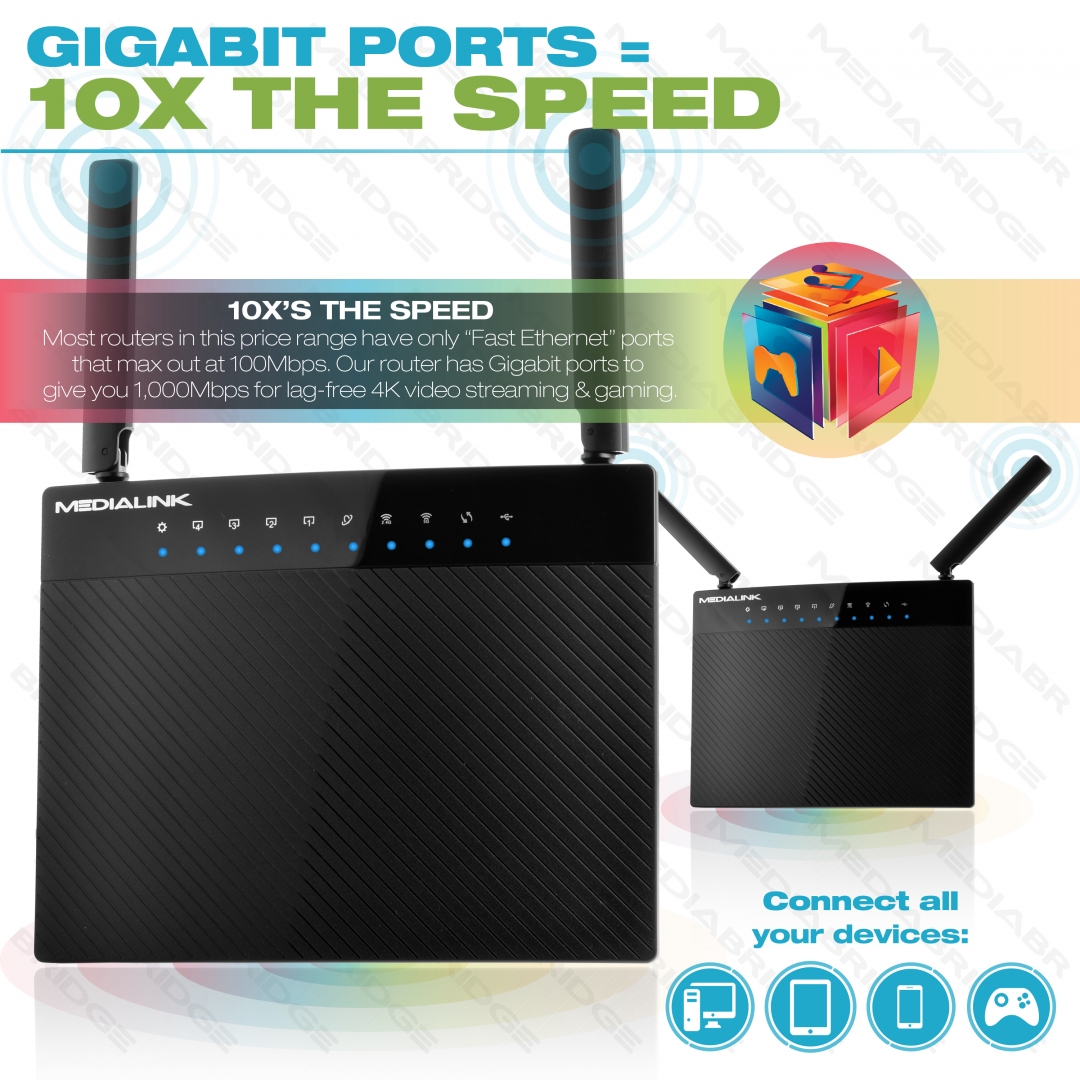 Speed
Gigabit (1000Mbps) wired speed & AC 1200Mbps combined wireless speed lets you take full advantage of your fast Internet for 4K gaming or streaming.
Range
Beamforming and 2 high powered antennas work together to cover larger homes by focusing the wireless signal directly to your device.
Safe
Robust firewall and wireless security keeps out unwanted visitors while Guest Network access gives a separate safe and secure connection to guests.
Full Control
Are the router lights too bright? Turn them off! Are your kids staying online too late at night? Restrict access to only the times you want.
Range Extender
Extend any existing wireless network using the Universal Range Extender Mode to cover even larger areas & keep all your devices on the same network.
Small Footprint
Upright design helps minimize valuable shelf or desk real estate.
A Quick Look
At the Medialink MLWR-AC1200R
What's On The Back
The MLWR-AC1200R has got the goods. But don't just take our word for it, especially when you can see for yourself.