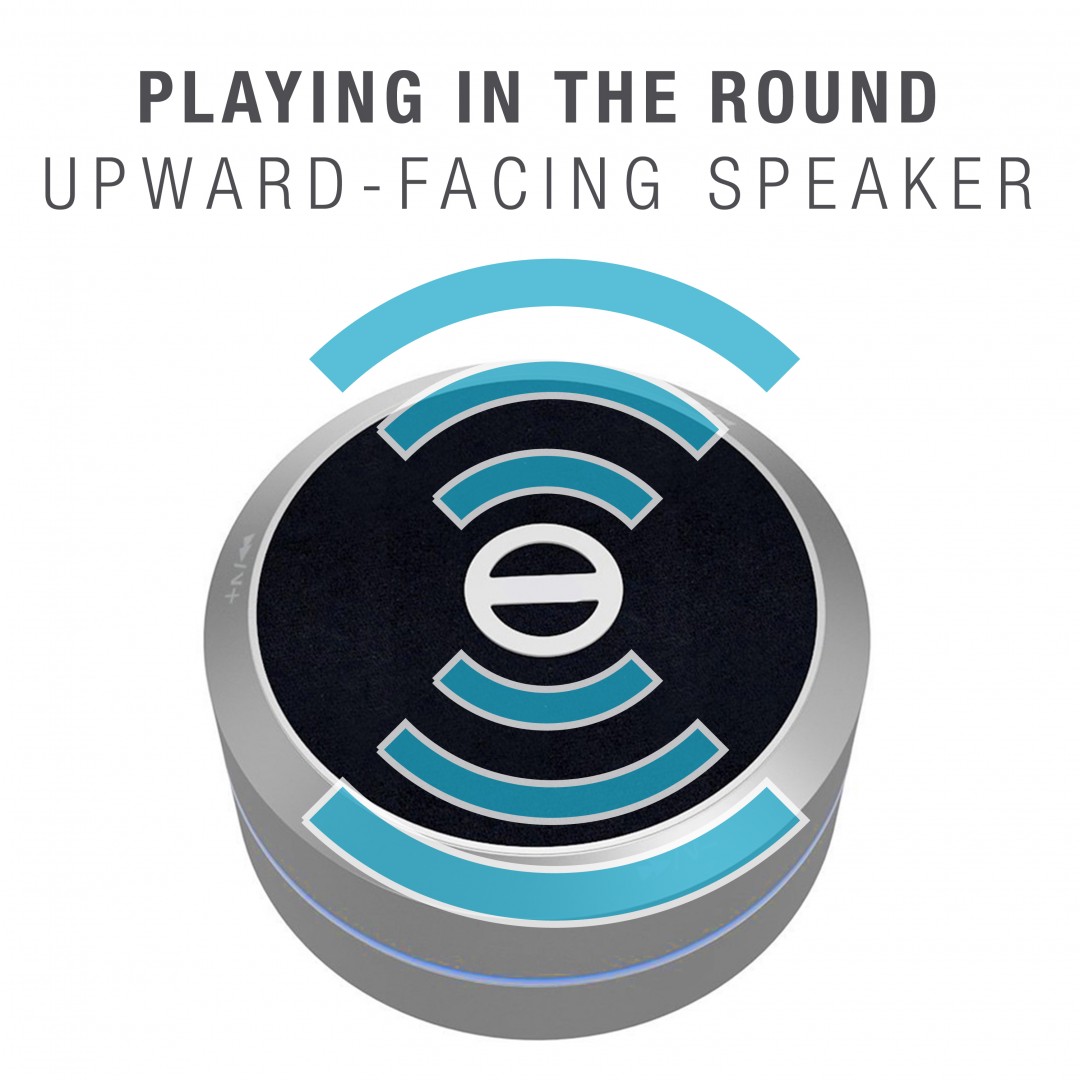 Playing in the Round
Upward-facing circular speaker design lets you centralize the music & have everyone enjoy the music at a comfortable volume.
Pocket-Sized
At about the size of a hockey puck you can easily take your music with you wherever you go.
8 Hours of Playback
Use the on-device controls to adjust volume, play, pause & switch songs throughout 8 hours of play time.
30 Feet Away
Wirelessly connect your phone, tablet or MP3 player to the speaker from up to 30 Feet away.