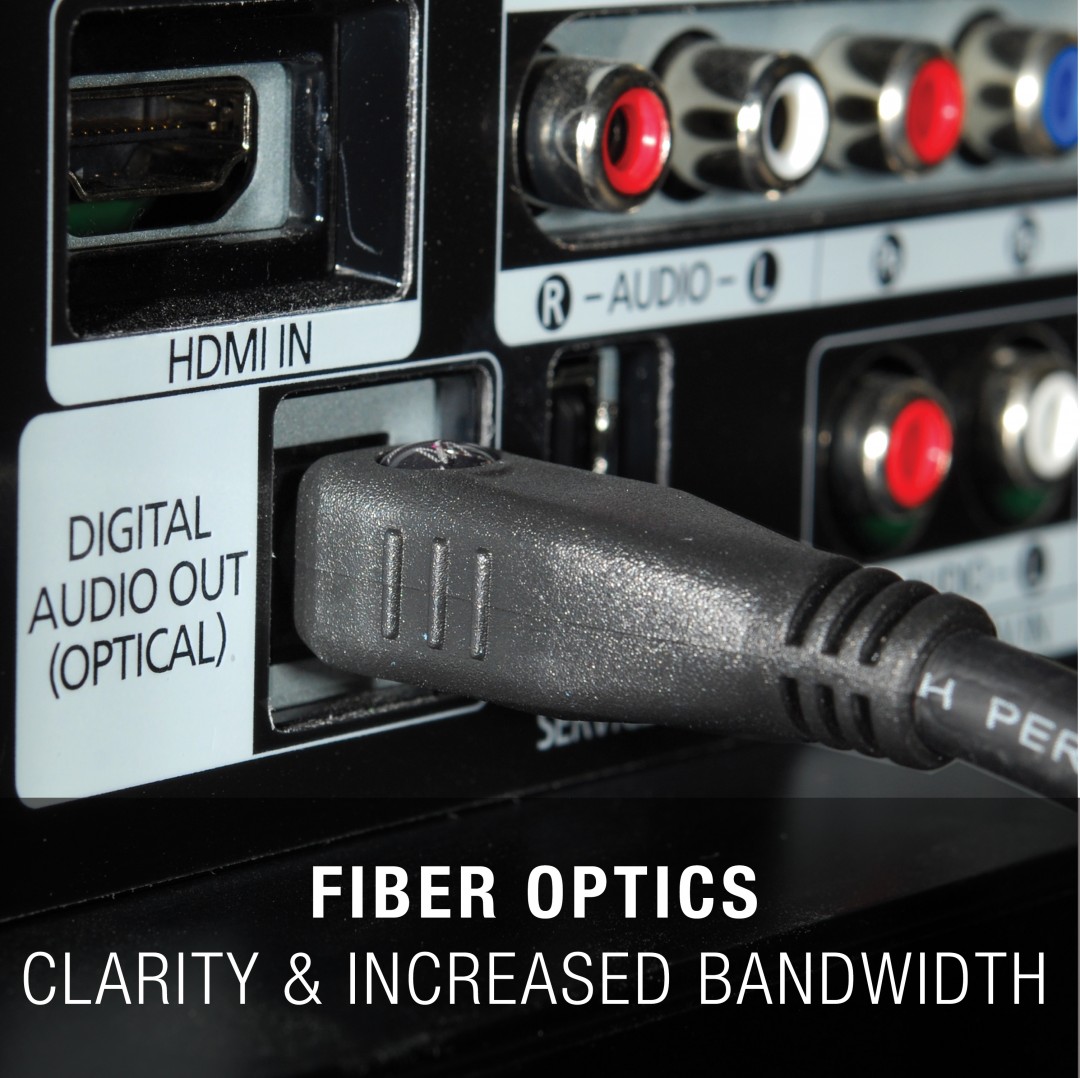 Fiber Optics
Connect your high-performance digital audio components with the awesome clarity of increased bandwidth potential of light waves passed through highly polished center conductor encased in gold-plated buffer tubing.
No Interference
Fiber Optic cabling eliminates the possibility for Electromagnetic & Radio Frequency Interference that a metal cable would incur. This translates to a more natural sound without the need for heavy shielding throughout the cable.
Flexible
A soft yet durable PVC jacket combined with the fact that this cable does not require shielding creates a lightweight flexible cable.
Protective Rubber Caps
Includes protective rubber caps that cover the tips of each end of the cable during storage & transit.